Cobetter will attend the MEDICA-OMPAMED 2018 Exhibition
at Düsseldorf, Germany during Nov.12th-15th.
We hereby sincerely invite you and your company representatives to visit
our booth - Hall 08B, stand P26.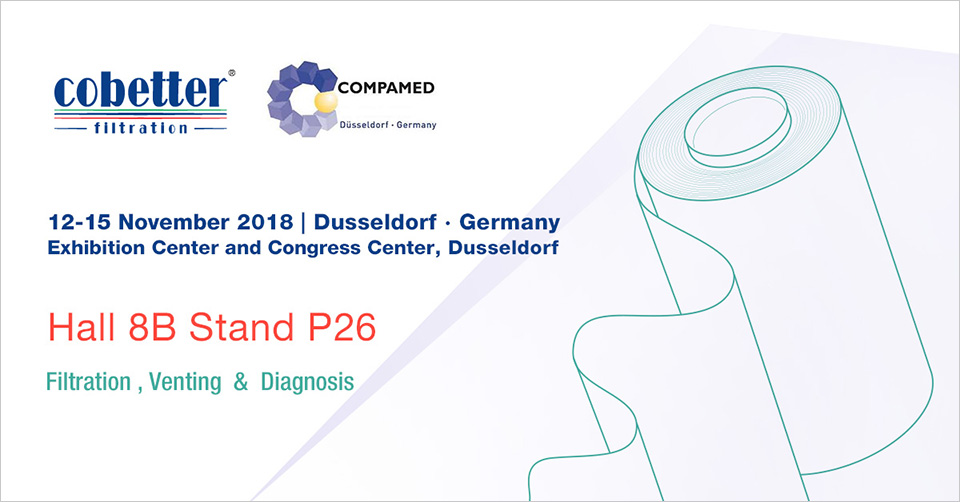 Cobetter provide professional and innovative solutions in filtration, separation, purification and venting
fields. Our key products and solutions to be displayed on COMPAMED 2018 is indicated below:

1

.

Oleophobic Venting PTFE Membranes

/

Fi

lters




2.

PES

/

PVDF

/

Nylon

(General Liquid Filtration Membranes)
3.

Plasma Separation Membranes




4.

IV Filters Membranes


5.

Leukodepletion Filter Membranes


6. PMP Hollow Fiber - Oxygenator Membrane
7. Capsule Filters for Infection Control use

We are looking forward to meeting you at Düsseldorf in November !