Plasma Separation Membrane

Cobetter OneStep Plasma Separation Membrane (PSM) is designed and engineered for medical-use quick plasma separation by gravity filtration. With a remarkable asymmetric structure, the polyethersulfone composed OneStep Plasma Separation Membrane (PSM) has various superiorities, including: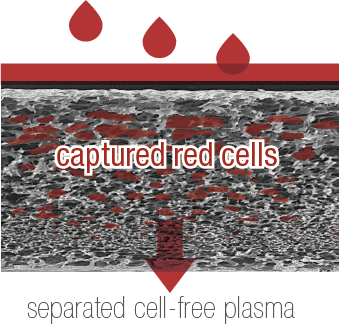 Extraordinary Hydrophilicity
Outstanding Flow Rate, No-Need of Pretreatment
High RBC Retention Efficiency, No Hemolysis
Low Protein Adsorption & Low Target Analytes Binding
Optimizing Test Blood Volume & High Plasma Recovery Rate
Excellent Chemical Compatibility
Consistent Performance & Lower CV
No-Need of Upstream Centrifugation
Cobetter RB Series, composed of glass fiber, is recommended as another option for quick blood separation, especially for filtering large volume samples. As a blood separation membrane, Cobetter RB Series is capable to be used exclusively or as a pre-filtering layer in various cases. The superiorities include: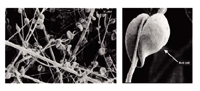 Outstanding Flow Rate, No-Need of Pretreatment
Remarkable Blood Volume Capacity
High Temperature Resistance
High Retention Efficiency
Non-Hygroscopicity & Excellent Biological Compatibility
Popular Applications
Blood Plasma separation layer at diagnostic POCT test strips
Immunochromatographic test strips-blood plasma separation filter
Upstream blood sample filter at a microfluidic chip/lab on a chip
As the occupancy and reputation increases, Cobetter has developed various solutions of surface treatment for the plasma filtration membrane, indicating our capability of customizing plasma separation membrane product into a variety of filters according to every single specific requirement from our customers.
For technical data sheet or application inquiry, you are more than welcome to contact our sales representative by sales@cobetterfilter.com or leave a message