Specifaction


Small Volume, High Filtration Area
This capsule features a high filtration area design in small volume. Max filtration area can reach 20000mm² .


Easy& Quick Connection
The inlet & outlet connections for PHP series capsule are female Luer Lock connectors. Ideas for connecting tube internal size :3mm . 4mm and 6mm. PHP-H series capsule filter is installed with a Luer adapter, which is a all-in-one design, thus avoiding any leakages.


Non-Fiber Releasing Design
Thermal-bonded flber polypropylene forms a stable structure ,and ensure no flber releasing.


Thermal Welding Technology
No adhesive resins and ensure capsule filter excellent pressure endurance.


UV-resistant Housing Design
UV-resistant housing material-black color PHP capsule is special designed for protection from UV light.
Flow Rate Characteristics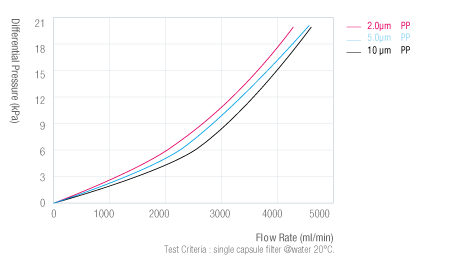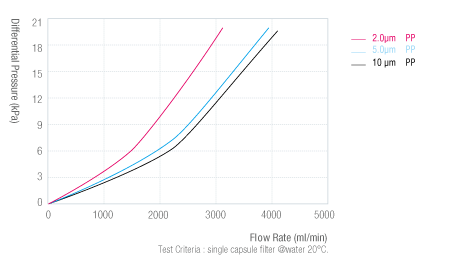 High Precision
High precision, multiple nano-fiber construction, providing over 99.8% removal efficiency, recommend for regular dye-cased inks and most pigment-based inks.