S58 Filtration Unit

S58 filtration units are gamma pre-sterilized ready-to-use disposable filtration units.
They combine filter funnel, membranes and petri dish into one comprehensive filtration unit,
which is aim to reduce operating work and cross contamination.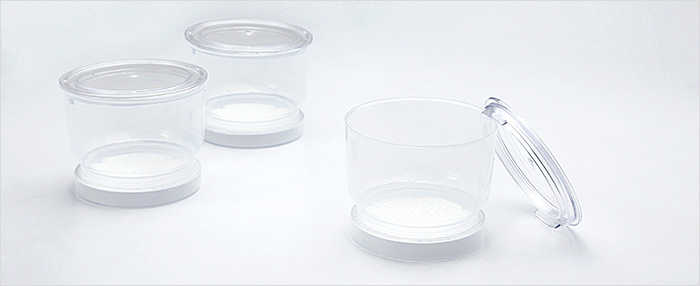 All-in-one system, funnel & filter & petri dish

Available in 100ml, 250ml
Reduce contamination and labor work
Ready to use, pre-sterilized

Filter Diameter: 58mm

Compatible with Milliflex® Plus Vacuum Pump





Ordering Information
Cat. No.

Color

Pore Size

Grid/Plain

Volume

Packing

S58-PVDF0022M
S58-PVDF0045M

White
0.22 μm
0.45 μm
Gidded
100 mL
75 pcs
* Milliflex® is a registered trademark of Merck KGaA.